No medical spa can deliver quality results without quality providers. Charmed Medispa is fortunate to have the some of the most experienced, capable and friendly associates in the med spa business. Every company wants to excel, but only those with the best employees can achieve it.
Please give us a call today and experience for yourself the service difference that experienced, well-qualified people can make!
Loraine Olson Savarese, RN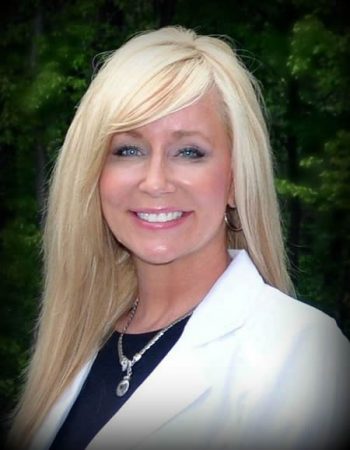 Loraine is the founder and owner of Charmed Medispa, and an Aesthetic Nurse who has successfully delivered thousands of cosmetic injections like Botox and dermal filler as well as comprehensive skin care and laser services. She is an expert in her field, skillfully combining the art of dermal fillers, Botox, lasers and skin care to produce unprecedented results and exceptional client satisfaction.
Loraine has provided instruction and teaching for dermal fillers and neuromodulators (like Botox and Dysport) and has traveled to teach  physicians and other health care professionals the fine art of facial rejuvenation and sculpting. She is a sought-after expert on facial aesthetic non-surgical treatments that restore and enhance natural beauty. Loraine has published articles and beauty blogs to provide global education and training on services like fillers, Botox, lasers and skin care.
Loraine was one of the first aesthetic injectors in Delaware and the Tri-State area. Her artistic talents have focused exclusively on advanced non-surgical facial rejuvenation and non-surgical body treatments. She has been providing injections since they were first FDA approved in 2003.
Loraine provides comprehensive aesthetic consultations, treatments as well as training for injections such as Botox and dermal fillers. She has been  involved in the clinical trials for dermal filler and has over 20 years of experience in the plastic surgery and medical spa industry. Loraine is a national Certified Laser Operator-Aesthetic specialist and has performed thousands of laser treatments including laser hair removal, laser resurfacing, intense pulsed light, tattoo removal and more.
What sets Loraine apart from other providers is her integrity to perform the right treatment on the right person at the right time with expert skill set. Because she has so many resources and over twenty years of practice to offer, you can rest assured that your treatment will be the right one for your specific needs. Her portfolio of work is extensive and you can see the natural and refreshed results that she personally delivers in our gallery.
In addition, check out the five star reviews and recommendations Loraine has received for her aesthetic results that validates and shows you the support she has from our wonderful community.
Shae Ryan, LE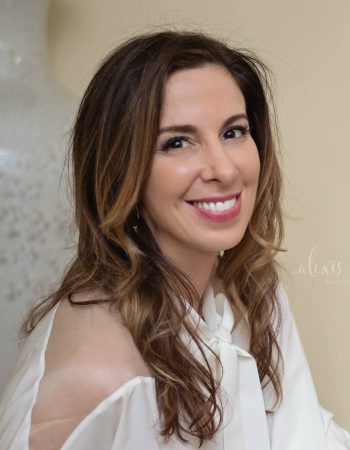 Shae Ryan is the co-founder of Charmed Medispa and is a licensed Medical Aesthetician who has extensive experience in the art of skin excellence. Her experience and dedication to her craft is what sets her apart. Shae combines the art of customized prescriptive skin products with laser therapies and skin rejuvenation devices to deliver superior and long lasting results. You will recognize Shae's gift from your very first consultation, where it becomes clear that you're in the hands of an expert who listens to your concerns and then creates a skin care regime and treatment plan tailored to your specific, unique needs!
Shae is a Certified Laser Operator-Aesthetic who has performed professional laser services for over ten years. Her laser experience includes laser hair removal, Intense Pulsed Light (IPL), erbium laser resurfacing, fractional laser resurfacing, spider vein therapy, tattoo removal and photorejuvenation.
Her extended areas of expertise include multiple techniques for skin tightening with Exilis Ultra as well Infini microneedling with radiofrequency. She is a master peel specialist, employing customized, medical-grade chemical peels to treat a variety of skin conditions. Shae is considered an industry leader in the art of Fractional Collagen Induction Therapy, known as micro-needling. She provides ongoing maintenance for exceptional skin outcomes and the highest levels of satisfaction.  In addition, she also performs facials, microdermabrasions, dermaplaning and other aesthetic procedures.
Shae started in the field with massage therapy in 1996, moving on to Aesthetician and advanced Aesthetician training in 2001. She is also able to draw on her extensive course experience in advanced laser concepts, skin tightening, chemical peels and medical-grade skin care. While Shae is considered the best in the Tri-State area at what she does, she's always pursing the latest, most advanced aesthetic treatments that could benefit her clients. Endless energy and enthusiasm is the best way to describe Shae Ryan!
Aesthetic Concierge Specialists
Our Charmers!
At Charmed Medispa, we have Aesthetic Concierge Specialists are here to assist you in coordinating your services and answering any questions you have. Consider them your friends and consider Charmed Medispa your second home. We are so proud to offer the best customer service to our clients at Charmed Medispa and work hard to cater to your every need.  We are committed to making your med spa experience the best and are here to serve your needs in a beautiful, friendly environment that is grounded on honesty and integrity.
We look forward to providing services that are exceptional as well as to meet your time frame, your desired outcome and your budget. We believe that before your treatment, during your treatment and after your treatment are equally important to give your the best experience possible. We are honored and  privileged to welcome you to Charmed Medispa! Experience the difference at Charmed! 
H48 Omega Drive, Newark, DE 19713 (302) 273-2827
Medical Director:  AnnaMarie D'Amico, MD