See the results!
The Rejuvapen Collagen Induction Therapy System utilizes nine precisely spaced micro needles in a small cartridge to create invisible, vertical, micro-perforations into the epidermis and the top layer of the dermis. This is a medical grade micro-needling system and the penetration and results are much deeper and impressive. As a result, the skin shifts it's natural repair mechanism into high gear and starts producing collegen and elastin to repair these micro-perforations.
The self-repairing property of the skin is a 100% natural form of skin renewal.
Charmed Medispa has extensive experience with Rejuvapen micro-needling therapy, providing superior results that have consistently delighted clients! In addition to the micro-needling technique, growth factors and hyaluronic acid (the substance found in fillers like Restylane and Juvederm) can be needled into the skin for additional results and rejuvenation.
The future of youthful skin
Rejuvapen™ is a micro-needling treatment that stimulates the production of collegen in the skin. This medical-grade treatment will not only improve skin appearance, but can also be used to treat hyperpigmentation , stretch marks, acne scars and fine lines and wrinkles.
There are many wonderful benefits that can result from this treatment. Because micro-needling enhances the production of collagen, it can reverse the signs of sun damage, improve the appearance of acne scars, stretch marks and hyperpigmentation. Fine lines and wrinkles can be reduced and an overall healthier appearance of the skin will occur.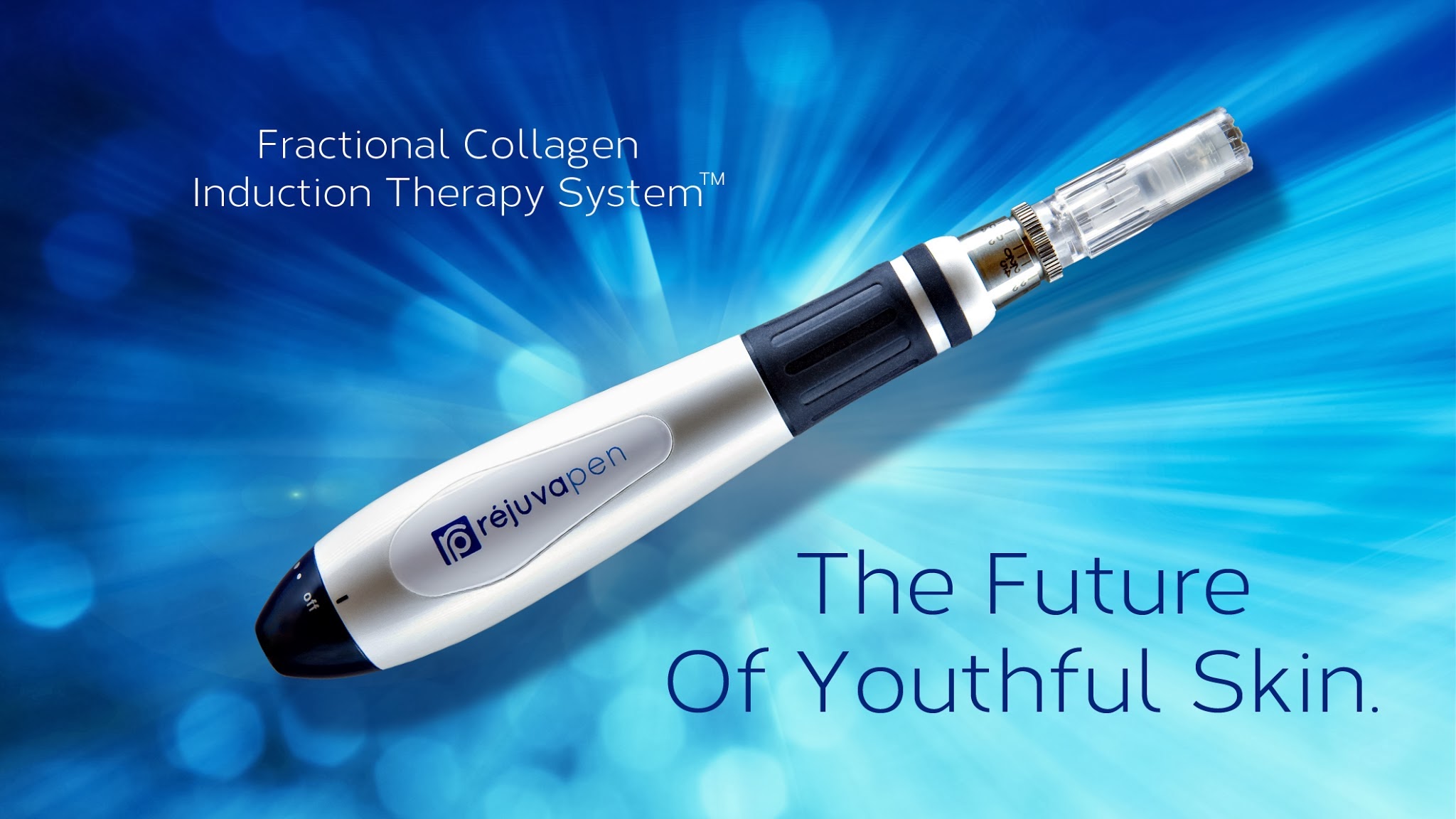 Rejuvapen Micro-Needling Benefits
Minimizes Pore Size
Reduces Fine Lines and Wrinkles
Lifts, Tightens, and Rejuvenates Skin
Builds New Collagen and Elastin
Improves Appearance of Acne Scarring
Improves Hyper-pigmentation
Activates Cell Regeneration
Who is a candidate?
Rejuvapen is a treatment that can be used on all skin types and can be used to treat acne scars, stretch marks, fine lines and wrinkles.
When will I see results?
Patients may notice healthier looking skin right away. However, keep in mind that dermal collagen remodeling occurs over time. It would not be realistic to expect damage to the skin occurring over a long period of time to disappear immediately. We suggest a series of 3-6 sessions, depending on the initial conditions and your desired result. Results from micro-needling will continue to improve for months after your last treatment. Micro-needling with Rejuvapen can provide significant reduction in wrinkles, decreased pore size, less sun-damage and age spots and tighter, firmer skin. In addition, some individual have a significant decrease in acne, redness and other skin conditions.
Will there be downtime?
Typically the healing time depends on the severity of the damaged skin and the depth of the procedure. Most commonly there may be some redness that resembles mild sunburn, lasting no more than 2-4 days. Some patients have the redness dissipate within 24 hours.